Tronstol MR30 is our latest mini-reflow oven. It adopts the latest technology, not only has a beautiful appearance, but also has a good welding effect. The following are its main advantages:
1. It uses a touch screen, you can change the data very conveniently.The UI interface is very humanize and friendly.
2. It comes with two temperature curves of Sn63Pb37 and Sn99Ag03Cu. If you use this type of solder paste, you don't need to make any other settings. You only need to press the work button to start normal work. The operation is very simple. If you have a special solder paste, you only need to change the parameters once, and then directly perform the work operation in the next work.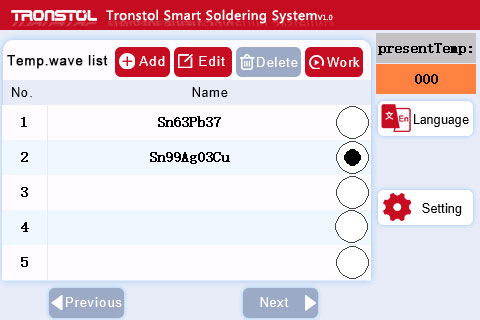 3. Intelligent instructions and reminders. During the preheating session, the indicator light will flash to remind you that you are in the preheating session. When the work is completed, the buzzer will sound to remind you that the work has been completed.
4. Small size, its size is similar to a microwave oven, you can easily place it in the office. It is also the best choice for many prototype design engineers to meet the needs of R&D sites.
5. Save your time, the PCB can be completed in 7-9 minutes after regular preheating. It greatly improves the timeliness of welding. The key is that it also improves the yield of welding.
6. It is cost-effective, ordinary reflow soldering costs at least a few thousand dollars, and this reflow soldering machine that can realize your small batch soldering only costs a few hundred dollars. Its output is completely greater than its input.
If you are sourcing a new reflow oven for prototype or small batch production, I believe Tronstol MR30 is your best partner.
Relate News