Common Sense Of TronStol A1 PNP Machine Maintain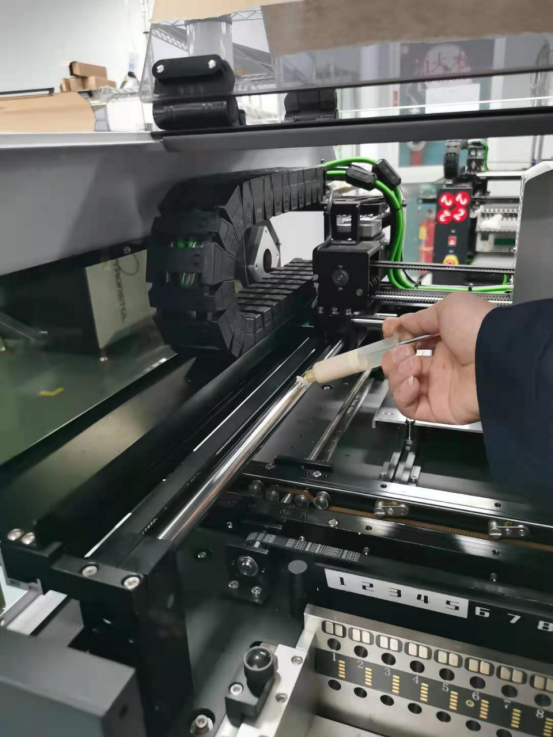 In the process of daily use, the dust caused by improper environmental, the loss of internal lubricating oil, and the residual solder paste in the nozzle will affect the stability of the machine and the accuracy of placement. To avoid these problems, the A1 PNP machine needs regular maintenance.
Daily maintenance methods:
1. Inspect the indoor environment to ensure the environment be kept clean and tidy.
2. Use the vacuum cleaner to clean the scattered components inside the machine. And use lens paper to clean the dust on the lens.
3. Use solid oil wipe the optical axis once every two weeks.
4. Thoroughly clean the dust and dirt inside and outside the machine. This is to prevent dust and grease from entering the internal parts of the machine,so as to avoid damage to the electrical appliances due to overheating.
5. If you find there is solder paste remained in the nozzle, put the nozzle into alcohol for a period of time, wait for the solder paste to soften, then take it out and clean it with a cleaning needle.
6. Inspect whether or not the machine is grounded to ensure safety.
7. If you do not use the machine for a long time, it is recommended to use the attached protective cover to cover the machine to prevent accumulation of dust.
In addition to the excellent quality of the product, repair and maintenance work must also be coordinated to ensure the normal working of the machine.