The advantage of the SMT mounter machine production line is that the assembly density is high, and it is easy to realize automation, thereby improving production efficiency and reducing costs. SMT mounter machine production line consists of three processes: applying solder paste, installing components and reflow process soldering. Among them, the installation of chip electronic components/devices is an important part of the whole surface mounting process. The problems it involves are more complex and difficult than other processes. The chip electronic component mounting equipment is the largest investment in the entire equipment.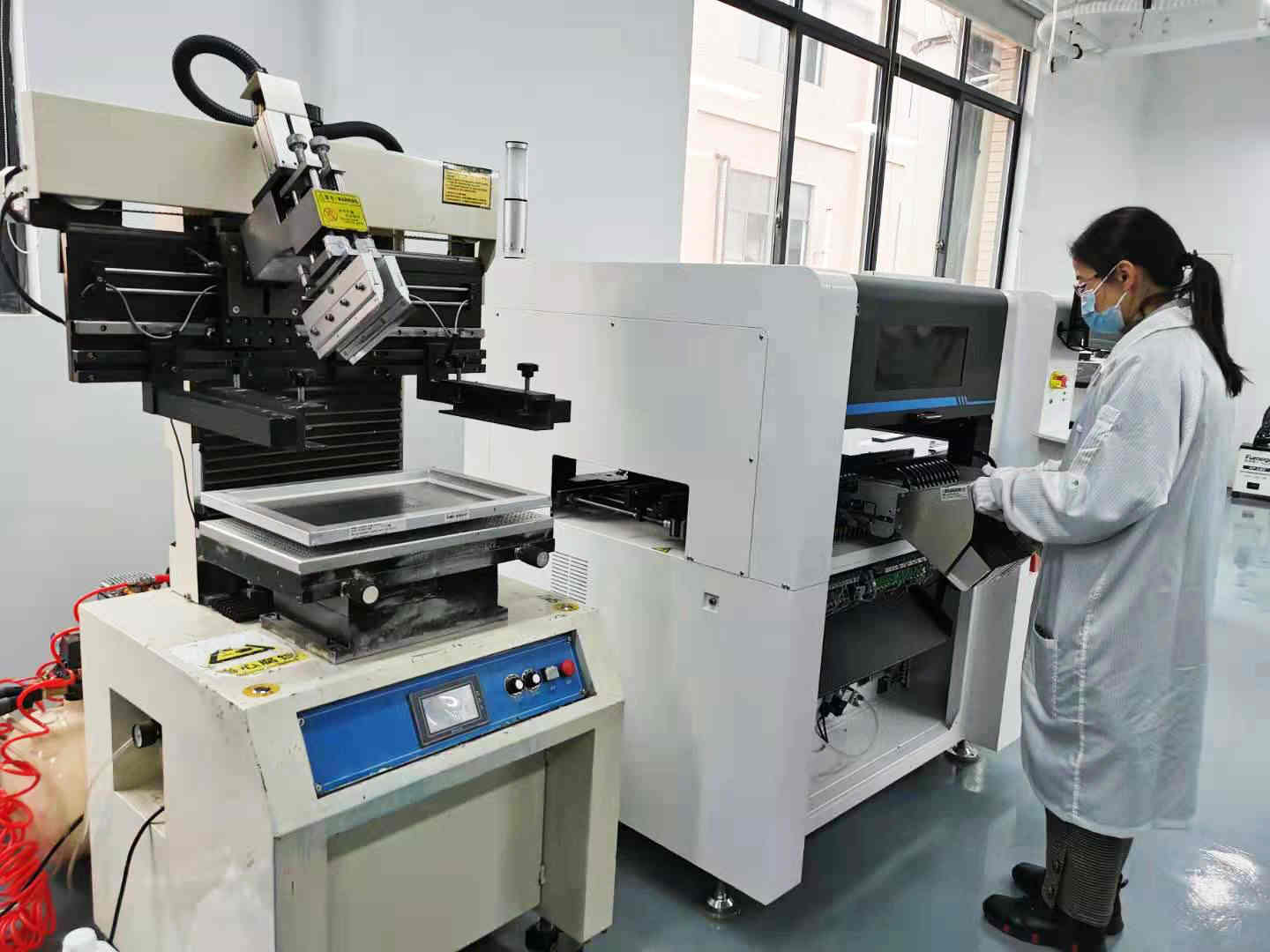 Detailed Information about SMT mounter machine
SMT mounter machine is actually a kind of precision industrial robot, which is a combination of machine photoelectric and computer control technology. It realizes the fast and accurate connection of smc/smd components to the specified welding board position of the pcb board without damaging the components and the printed circuit board through functions such as absorption, replacement and positioning. There are three ways of component pairing: mechanical pairing, laser pairing and vision pairing. The installation machine is composed of a frame, an x-y motion mechanism (ball screw, linear guide, drive motor), a mounting head, a component feeder, a pcb bearing device, a device pair detection device and a computer control system. The movement of the whole machine is mainly realized through the x-y movement mechanism. The power is transmitted by the ball screw, and the direction movement is realized by rolling the linear orbital movement pair. This type of transmission not only has its own small motion resistance and compact structure, but also its high motion accuracy effectively ensures the positioning accuracy of each component.
How does the smt mounter machine production line work

SMT mounter machine identify important components, such as mounting spindles, movable/static lenses, suction cups, and feeding materials. Machine vision can automatically find the coordinates of these marking center systems, establish the conversion relationship between the placement machine's system coordinate system and the pcb and mounted component coordinate system, and calculate the precise coordinates of the placement machine's movement. The mount head captures the suction cup and absorbs the components according to the input package type and component number of the mounted element. The static lens detects, recognizes and matches the absorbing element according to the visual processing program; after the alignment is completed, the mounting head installs the component to the predetermined position on the pcb. The identification, intermediate, detection, installation and other actions of this series of components are automatically completed by the industrial control machine after obtaining the relevant data according to the corresponding instructions.
Relate News