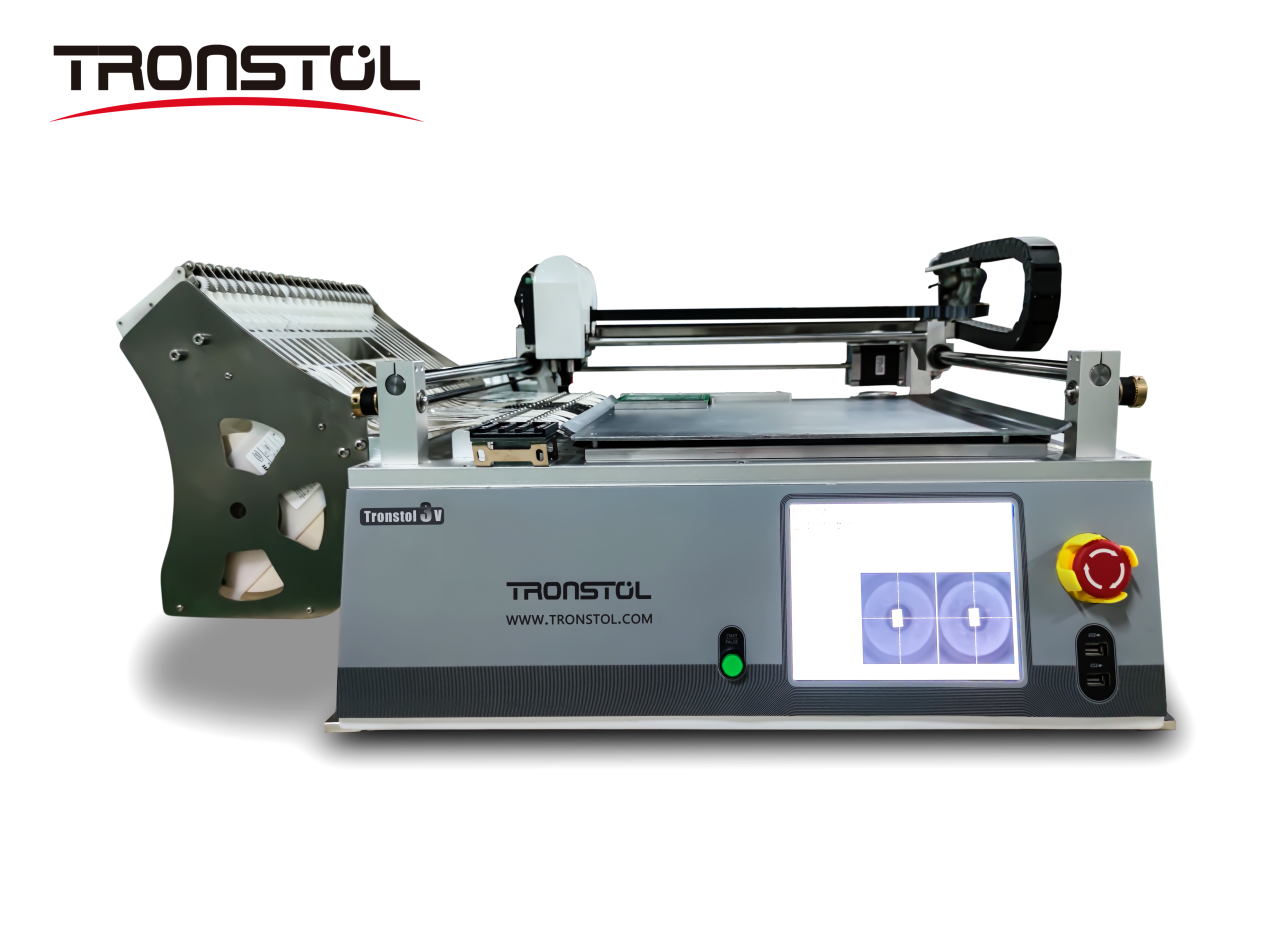 Tronsrol 3V pick and place machine is our basic style with simple operation and small size. Nowadays, we test it for adaptive to 0201, 3V works well out of expectation.
The clean operating system provide you smooth feeling with high accuracy, even more, the novice can work it fluently after read the user manual, the PCB board which is placed 0201 at above that is operated by a novice.
Frankly saying, Tronstol 3V pick and place machine is combined with high accuracy, reasonable price, small size and so on.It has high-precision mount head and industrial control-level dual vision which can meet the placement of most components.PCB arbitrary positioning system operates different PCB boards at the same time, which greatly meets the needs of R&D and small batch production. No matter what shape your circuit board is and where it needs to be positioned.The long axis customized motor synchronization, stability, durability.The original imported chain timing belt has been verified by tens of thousands of equipment. Real materials, save your worries.Integrated industrial control-level main box, Industrial-level standard independent development and design. More stable operation, fault code display, clear at a glance, easier maintenance.For your electronics startup,this desktop PNP is really a good choice.
Relate News